cbd oil benefits – know the facts!
Know your CBD…
We're pretty sure this isn't the first you're hearing of CBD oil. It seems to be all the rage lately.
While this is hardly a new invention, a slew of companies have released many new products over the last few years in response to a ton of new research, much of which points to the health benefits of CBD and CBD oil. 
But what's a bulldogger to do when there's so much information coming out about a trend that it becomes a challenge to separate fact from fiction?
We get it — you're looking for the real deal about CBD oil. 
…It can be confusing
Getting to the heart of the CBD conversation is especially tricky because for so long, words like "hemp" and "CBD" have been tied primarily to drug use of the recreational variety (gasp!). With all of the new info and research now available, those days are gone. CBD oil and related products have a whole new life in the wellness world. In fact, they seem to become more mainstream every day! 
We are so here for any health tip that's going to make our community feel better, stronger, or more confident. But before we dive into all of the benefits of CBD oil, let us share a teeny little reminder with you: we're not doctors! (If you thought we were, that's pretty cool — but we're definitely not.) 
No, we're not doctors, but we are pretty, pretty good at sorting through info and bringing you the key points that can empower you to make smart decisions for yourself and your loved ones.
After all, we have to make the same kinds of smart decisions for the people we care about. Given all of the information out there right now about the oh-so-trendy world of CBD oil, we figured it was about time we level with you. 
So what is CBD oil, anyway?
Let's go ahead and get the basics out of the way. 
According to Harvard Health,
CBD stands for cannabidiol, which is the second most prevalent of the active ingredients in marijuana. It is derived directly from the hemp plant, which is a sort of cousin to the marijuana plant — but it's not marijuana, which is an important distinction for wellness purposes.
CBD is one of hundreds of components of marijuana, but it can't get you high.
And the World Health Organization says,
"In humans, CBD exhibits no effects indicative of any abuse or dependence potential… To date, there is no evidence of public health-related problems associated with the use of pure CBD." 
CBD is legal and readily accessible in many areas. 
The process of making CBD oil, according to Well + Good, involves extracting CBD from the cannabis plant and diluting it with a carrier oil (coconut oil, hemp oil, etc.).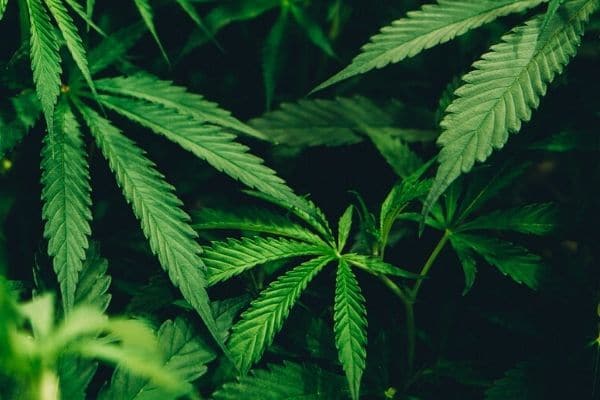 Hemp oil, on the other hand, is made from hemp seeds. It's chock full of antioxidants and fatty acids, but it doesn't have the same health benefits as CBD oil (more on that in a second!). Keep this in mind when you're making purchasing decisions about CBD and hemp products. 
We're not the first people to take advantage of CBD oil's health benefits.
While the health benefits of CBD oil have made it uber-trendy lately, this is not really some new discovery. All you history buffs out there may be interested in the origins of these products!
According to the Ministry of Hemp,
"CBD — as we know it today — has been around since the 1940s. A Harvard graduate named Roger Adams was the first person to successfully extract it from a cannabis plant in 1940. Years later, he started working with other scientists to learn more about its benefits. In 1946, medical research began… and it's continued ever since. Over the years, CBD oil has been used to treat everything from muscle aches and joint pain to headaches and psoriasis."
Many people stayed away from conversations about CBD oil for a while there because of its associations with marijuana, but more and more people are getting back on board the CBD wellness train because of its benefits.
Get to the point. Let's see the top 6 benefits to CBD Oil…
CBD and CBD oil have been proven effective in the treatment of many conditions and symptoms, primarily…
#1)  Pain Management
If you suffer from chronic pain, CBD oil may offer you relief. According to a report from the scientific journal Therapeutics and Clinical Risk Management, CBD products have been successful in helping patients manage pain in a wide range of studies. The report specifically recommends them for rheumatoid arthritis and cancer pain, but CBD oil is becoming easier to get and more mainstream for other types of chronic pain, as well. 
#2)  Acne
Recent studies show that a (perhaps surprising) health benefit of CBD oil is its use in treating acne, according to Healthline. This is thanks to CBD's anti-inflammatory properties. 
#3)  Anxiety
Per Harvard Health, CBD products are often prescribed or recommended for addressing anxiety.
#4)  Insomnia
Because of its calming effects, CBD oil can also be a useful solution for people who struggle with chronic sleep issues, according to Harvard Health. 
#5)  Cardiovascular Health
Per Healthline, new studies link CBD with benefits for the heart and circulatory system. CBD oil may be able to help lower blood pressure, for example. 
#6)  Childhood Epilepsy
Harvard Health notes that "the strongest scientific evidence" for CBD is for its effectiveness in treating certain childhood epilepsy syndromes. 
What are the risks?
Any time you're looking at adding something new to your health routine, of course, it's important to consider the side effects and potential risks. CBD oil does have a handful of potential side effects that you should know about before you start using it yourself. 
According to our friends at Harvard Health, these side effects include nausea, fatigue, and irritability. It can have other effects if you're taking certain medications, which is why it's extra important to consult with a medical professional.
Here's the bottom line about CBD Oil…
Now that you have all of this information about CBD and CBD oil on your side, you've gotta be a smart consumer! Lots of companies are cashing in on the buzz around these products, which means they might be trying to fool you with low-quality items that won't actually do you much good.
Healthline recommends seeking full-spectrum CBD oils, which are known to have stronger results. You should also be suspicious of any company that makes extreme promises on its packaging. When you're shopping for CBD oil and other similar products, choose brands that offer lab results from a responsible third-party, plus easy access to customer assistance. Those are signals that you're working with a team that's reputable! 
Hopefully, this information about CBD oil can help give you the tools you need to decide whether or not similar products have a role to play in your own wellness routine. Be sure to consult with a doctor or other medical professional if you have questions! 
Looking to continue improving your health?
*Featured image: R+R Medicinals/Unsplash; Cannabis plant image: Matthew Brodeur/Unsplash; Bed image: Kinga Cichewicz/Unsplash; Doctor image: JESHOOTS.COM/Unsplash